Beverly Manchester is Canada's only High Speed Evolution coach. She brings a compassionate, intuitive, results-oriented approach. Bev draws on a wealth of experience in her 15 years as a swim coach, and 39 years as an owner and director of a successful multi-generational family farming business. She courageously exited an unsatisfying 34-year marriage to step into a fulfilling life of travel, adventure, empowerment and exciting possibilities.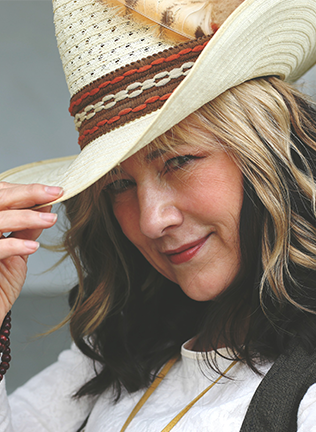 I love to ignite the passion in my clients lives in the areas of love, life and money. I coach clients into the life of their dreams with a clear, practical and inspiring plan. I draw on all my HSE coach training, intuitive, shamanic, Tantric, alchemic gifts and more to revolutionize lives.
I know what it is like to spend a lifetime to build a business, a family, a home and a life, and then have the courage to walk away when reality does not line up with personal values and needs. I have faced the edge of my personal unknown, and through the practices and strategies I have learned through high Speed Evolution, I know I can handle anything and thrive. I feel absolutely confident I can stand with my clients wherever they need to go and help guide them with confidence and clarity.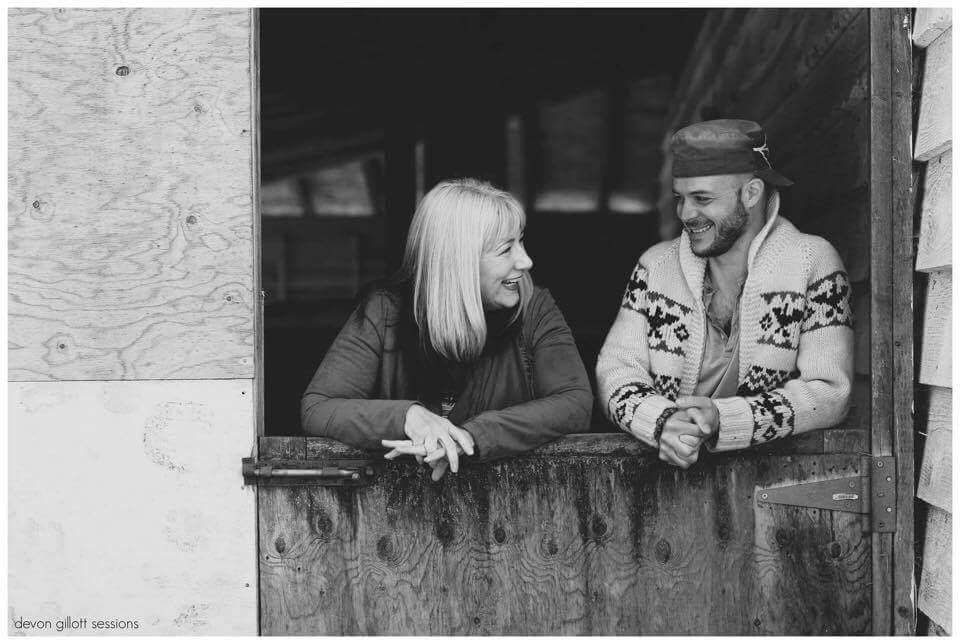 I will use whatever it takes to assist a client from my expansive toolbox of knowledge, skills, and practices to bust through limiting beliefs, barriers, and futile patterns.
Why settle, when fearless living in freedom is available for you?
I am passionate about working with people who are presently on their own edge of new life horizons.
New client Consultation-20 minutes- no charge
Mini Strategy Session-30 minutes- $97. We have a community drawing every month and give away 1 free session to 5 people
High Speed Evolution 6-month coaching package -$5000
4- 45min individual one on one calls a month
2- 15 min emergency check-in calls a month
Email support
Includes Conscious Breath V-book
Awareness Breath Mp3
Contact me to get started or for longer coaching packages and payment plans
From a very early age, Beverly was able to access her intuitive gifts and became aware of her strong connection to the land.  She attained her BSc (Agric.) degree from the University of British Columbia in 1976 and started a family farm with her husband the following year.  She devoted herself to family, farming and raising three boys while continuing to develop her intuitive skills, working as a swim coach, and earning a Certificate in Health and Fitness from Simon Fraser University. She has a strong interest in sustainable farming practices, herbalism, health and nutrition, world travel, shamanism, and spirituality.
BSc (Agric.) UBC 1976
39 years as an owner-operator of a successful family farming business
Beverly is the mother of three boys, and grandmother
2005 Certificate in Health and Fitness from Simon Fraser University
Swim instructor and coach from 1989-2008.
Level 3 NCCP swim coach certified
Level 1 triathlon NCCP coach training
Level 1 Olympic lifting NCCP coach training
Coached professional triathlete Jacqueline Lewis to World Championship Triathlon in Kona Hawaii, 1999.
Head coach of the Ladysmith Orcas swim team from 2003-2008 where Bev was awarded the runner-up Doc Councilman award for creative coaching at the World Coaching clinic in Fort Lauderdale, Florida in 2007.
Worked with non-profit organizations as a board member, volunteer, and paid coach for 15 years. Duties include development of business plans, writing self-employment contracts, writing sponsorship and grant proposals, hiring and managing staff, guiding and development of vision, mission and development strategies, organizing fundraising events, organizing team events, public speaking and motivational talks
Karuna Reiki master teacher, initiated in Stonehenge with William Lee Rand
Core Shamanic training from the Foundation of Shamanic Studies with Gizelle Ryon-Berry
Sponsor member of the Circle of the Foundation for Shamanic Studies
Tarot card reader for 40 years
WSET level 3 Sommelier with distinction
Trained with Donna Bradley, internationally known psychic, for several years in intuitive development
Workshops  in cranial sacral techniques with Gerry Clow
Workshops  in polarity therapy
Certification in Crystal Reiki with Laurelle Gaia, Infinite Light Centre, Sedona
Certification in Reiki Drumming with Michael Baird, Infinite Light Centre, Sedona
Extensive experience in Peru working with shamans, and living in Peru, learning medicine work, healing modalities, and coca leaf divination
Master of ceremony in Andean Despacho
Mediumship training with Steven Upton from Arthur Findlay College, England
2015 – present Mediumship training with Shelley Royendyk, international psychic medium, Port Alberni, BC
2011 5 day workshop with Parvathi Nanda Nath, Tantra master
2016 7 day workshop with Parvathi Nanda Nath, Tantra master
Evolution 1-5 Your Personal Evolution training with Tanja Diamond, Tantra master, Master Life Strategist
High Speed Evolution Coach training and certification through Inspire Life University.
Event co-ordinator for Tanja Diamond for Learning Tantra workshop in Duncan, BC 2016
Ethics in this definition is my promise to you of how I do business. Here are the codes with which EvolutionCoaches.com and I operate.
I will always be honest and authentic in communication with you.
To hold myself to the highest standard of personal values, and express that through conscious action.
To Not Purposely Cause Harm to any other individual.
To Respect the values, religions, lifestyles of others.
I have worked and will happily work with many different clients, genders, ethnic backgrounds, belief systems, sexual persuasions and expressions, conservatives and non-conservatives. I do reserve the right to not work with you if I believe we are not a good fit and someone could serve you better. Sometimes I can offer referrals.
If I ever ask you to disclose medical or psychological diagnosis or medication you are taking, you have the right to refuse although it may be at my discretion to stop working with you at that time if I feel that there may be a risk to you or myself working together. Referrals to other health care professionals may be suggested if the topic is outside my professional skill set.
I honor confidentiality in all sessions. Your trust is paramount to me. Any recordings are with express knowledge and permission, for training purposes.
I will never sell your personal information to anyone.
I maintain a high level of competence in my field through ongoing training and learning.
I honor contracts, agreements, and commitments. Please see personal coaching contracts.
I disclose all conflicts of interest. This includes personal, relational and business conflicts.